Since Google Reader is going to get terminated (which is definitely going to be one the saddest news of the year), you would like to look for some good alternatives. I loved Google Reader because it was simple to organize, manage and use even though you have subscribed to huge number of feeds.
As this incredible service is going out to trash (which is sad), more and more developers would be coming forward to launch their own services. I have compiled such a list for the Android users who are looking for good Google Reader alternatives.
I have recently shared a similar post, alternatives to Google Reader for PC. And here is one such post for Android users. Lets get into the compilation now.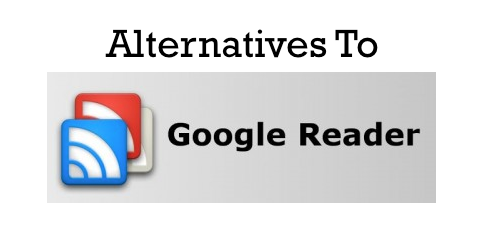 5 Alternatives To Google Reader For Android
Whether its for desktop, iOS device or Android device, Feedly is being considered as one of best Google Reader alternatives.  And the fact that it was there in the Android and iOS market places since a while, you can label it as a good option to organize, manage, share your favorite content across. A pretty good RSS feed reader for Android.
It isn't much of popular, but the fact that its features look pretty solid on paper would tempt you to give it a try. Whether it would its widget, social sharing options, multi language support, Instapaper Sync etc. All these features will surely entice you.
Unlike its name, its not an official Google product. So when Reader goes into the heavens, you can make use of this Android feed reader. With a similar user interface, the probability of you not missing the Google Reader would be high if you stick to gReader.
This is a gorgeous RSS feed reader which brings out your feeds in magazine style. This award winning Android app lets you bring your favorite blogs, magazines, social networks, and newspapers under one app. And its beautiful user interface makes the whole affair more attractive.
Its tag line says, 'DJ your news'. There are number of reasons why this can be rated as one of the hottest Google Reader alternatives (or may be better than that). Few being its provision to import Google Reader feeds directly, easy sharing feature, amazing layout, number of widgets, provision to create and manage your own streams and much more.
There are more and more Android applications coming every week. And with July coming nearer, you can surely expect more and more Google Reader like services to hit the Internet world. But do not worry, we would keep you updated on this.
Happy Reading!