When you think of buying hardware for gaming computers, you think of things like gaming mouse, gaming keyboard, heavy RAM, graphics card but not gaming monitor. In my opinion, gaming monitor is an integral part of a gaming computer setup.
There are number of factors which would help you take a decision on buying a good gaming monitor such as refresh rate, frequency, size, contrast ratio and few more. We have taken all these parameters into our calculations and have also considered the user feedback and have come with a compilation of best gaming monitors 2013.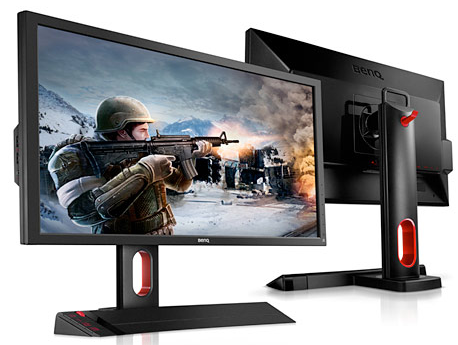 Best Gaming Monitors 2013
ASUS VS239H-P
23 inch wide screen Full HD LED
3D ready
1920 x 1200 resolution
Contrast Ratio: 100,000:1
Measures7.9 x 21.7 x 15.8 inch
Weighs 7.7 lbs
LG W2363D-PU
23 inch wide screen 

Full HD TN Panel LCD
3D ready
1920 x 1080 resolution
Contrast Ratio: 70,000:1
Response Time : 3ms
Horizontal Frequency: 30 – 83 KHz
Vertical Frequency: 56 – 75 Hz
In built speaker
Measures 21.85 x 16.50 x 8.10 inch
Weighs 11.02 lbs
Samsung S24A300B
24 inch wide screen Full HD LED
1920 x 1080 resolution
Fast Response Time
In built speaker
Measures 22.4 x 13.50 x 2.10 inch
Weighs 7.7 lbs
Viewsonic V3D231
23 inch wide screen Full HD LED

3D ready
1920 x 1080 resolution
Measures 7.5 x 21.6 x 15.3 inches
Weighs 7.9 pounds
20,000,000:1 Mega Dynamic Contrast
Stereo Speakers (SRS Premium Sound), 3D software suite
As we go into the year further, I would come up with more and more compilations on good gaming monitors.
Happy Shopping and Happy Gaming!!!