There are thousands of free Android apps available in the market. You can find games, apps, organizers and different kind of apps. We have compiled a list of 5 best free puzzle games for Android which would keep you stuck to your Android device.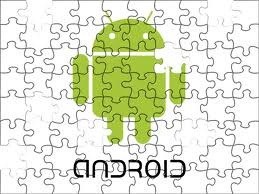 4 Best Free Puzzle Games For Android
Cats Puzzle
What's better than a classic jigsaw puzzle if you are looking for a puzzle game for your Android. Here, you need to form the picture of cat and this free Android game offers you with over 40 levels and 100 different pieces.
Love Memory
Do not ask me why this game is called Love Memory. But it is surely good fun playing this game if you want to test your memory. All you need to do is remember the where and which items were displayed and place them back where they belonged.
Sudoku Free
This is the classic game of Sudoku which offers you with 4 different difficulty levels. No doubt, Sudoku is one the best puzzle game of all time. And having this game on your Android is just what you were looking for.
Tic Tac Toe
I still remember playing this game on my notebook while I was in school and college. There is no expertise required to do good in this game. Now, you can play Tic Tac Toe on your Android against the computer.