Gone are the days when people used to sit on their computers, choose the best of their songs and transfer them to their music players. With growing storage of the smartphones and music players, we can now afford to sync most of Music Library to our smartphones.
Now, there is a flip-side for this. I am pretty sure that you still have most of the songs unheard. And if you have an habit of doing a shuffle play, then you would agree to this fact that seldom you get to hear any unheard song from your library.
When the number of songs goes very high, spotting the unheard ones becomes a tough job for any music player. If you are having plans of exploring your music library, then you must check out the below ways to create playlists on Android. Most of these ways are basically Android apps to create playlists.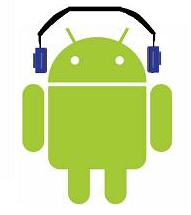 3 Top Android Apps To Create Playlists
When I first spotted it, I was pretty happy to find any such app. But when I have learned about its functioning, I was immensely impressed. It does not just create a random playlist and throws at you. It infact calculates the mood of all the songs and generate plyalists appropriately. Give it a try, its a great way to discover your music library.
If managing your music on your Android is what you need, then try out this app. This free Android app lets you create playlists of whatever music available on your device. A very handy app to keep your music organized on your smartphone.
This is an Android playlist generator which actually generates the playlists on the BPM (beats per minute) factor and is basically meant for people looking for playlists for their workouts. You can create a profile of your with the details like your age, activity (cycling, running), height etc. And this app will calculate the BPM from your profile and create playlists accordingly. An app that listens to your heart.
If you are a Spotify user, then you can see how to share spotify playlists and know about some automatic Spotify playlist generator. Let us know if you found this article resourceful.