Now this list of free Guitar apps for Android include all the guitar related apps which would help you do things like tuning your guitar, learn to play guitar, find chords for songs, and much more.
You can check these apps out and get going with the one you like. And if you are into guitar playing and own an Android device, these are the must have apps for you.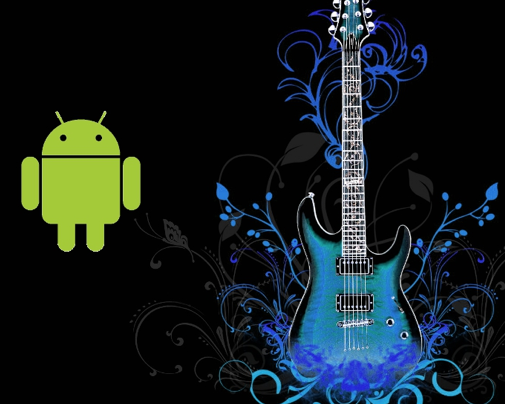 3 Free Guitar Apps For Android
Gibson Learn & Master Guitar
This free Android app has been listed as 2010 Billboard Music App Award Winner. With this free Guitar app for Android, you can tap, tune, learn, master, and play guitar. And this is what the developers of this application tell. Some of its features include, Chord chart, Standard and Traditional Chromatic Tuner, Gibson's Learn and Master guitar lessons, Metronome and much more. Whether you are a beginner or good with guitar, you must have this android app if you own an Android device.
Guitar Solo Lite
Its a great app to have while you are having jamming sessions. Using this app, you can play your favorite songs and you can also create your own songs. You can create your chord layouts using this app, and load them whenever you want. Check it out, its an interesting app.
GuitarTapp Tabs & Chords Trail
Its full version has been awarded as Best Musicians App 2011. Using this app, you can view guitar tabs, chords, power tabs, bass tabs and drum tabs. It is a limited version app, but I am pretty sure that most of you would love using it and might even think to switch to its full version.
Do comment and share the apps that you think should have been listed here.