Irrespective to the OS on which your smartphone runs, you would have surely felt the need to schedule texts. In this post, I have compiled the list of free Android apps to schedule SMS.
There was an instance last week, when I wanted to send a text to my friend (a reminder basically). Then I felt the need to schedule text on Android, and this is how I came across all these free Android apps.
I have listed only those apps which are easy to use. And the best part, all these apps would serve to your need of scheduling SMS.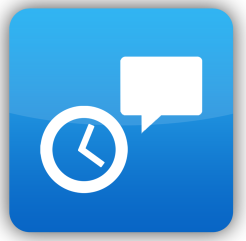 3 Free Android Apps To Schedule SMS
Schedule SMS Wishes
This is an interesting apps. All you need to do is type in the text that you want to schedule, and put in the data and time at which you want to trigger it. This app also lets you schedule texts for multiple contacts. And you can even ask to to keep sending the texts every day or on selected days of the week. This is a bomb shell feature.
SMS Scheduler
I would rate this SMS scheduler for Android as one of the best and would want you to give a shot. You can either choose contacts from your phonebook or you can type in the numbers. It supports multiple recipients and lets you schedule SMS every 5 minutes or 15 minutes or even every hour. It also saves the history of your activity on this app.
SMS Scheduler
Well, there are number of apps having the name, SMS Scheduler. I am not sure how Google allowed such confusion to be created in the app store, but yes this is the reality. This Android SMS Scheduler lets you schedule SMS just like all the above apps. It has its own widget which no other app in this list has.
These are the free Android apps which would let you schedule SMS. So, if you need any free app on Android to schedule text, then the above three would serve your purpose.