Now what exactly do we mean by factory reset or hard reset. Well, once you factory reset or hard reset any device, all its settings would be changed to the default settings or factory settings.
If you are looking for smoother and easier ways to factory reset Samsung Galaxy S2, then here is some help as we have compiled some of the best ways to hard reset it.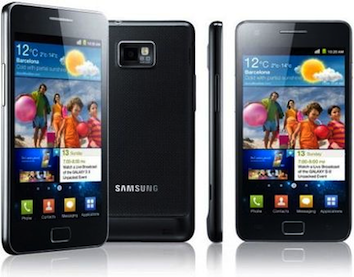 3 Best Ways To Factory Reset Samsung Galaxy S2
Before we actually start discussing about different ways, make sure that you have backed up all your required data on your phone memory because it would erase the phone memory completely.
METHOD 1 – Factory Reset Samsung Galaxy S2
In this method you would hard reset your phone using your using the Main Menu. Here are the steps:
On the Home screen, select the Menu
And then tap on the Settings button and then on button marked as Privacy
Now tap on the Factory Data Reset button and then on Reset Phone
It might now prompt you the enter the password. If does, enter it and confirm the reset by tapping on Erase Everything option
That is it! You can follow these steps to hard reset it when your are able to browse around on your Galaxy S2.
METHOD 2 – Factory Reset Samsung Galaxy S2
This method is recommended when your Galaxy S2 is hung and you are not able to navigate across its menu. Here is the step by step guide:
Shut Down your Galaxy S 2 and take the battery out and then place it again
Now hold the Volume Down button and while doing that, press and release the Power button
This will direct you to a Menu options like Fastbook, Recovery, Clear Storage, and Simlock
You have to go with Clear Storage and the Menu can be navigated using Volume Up and Down buttons and Power button to select the option and Volume Up button is used for Yes and Volume Down button for No
METHOD 3 – Factory Reset Samsung Galaxy S2
In this method all you need to do is dial the below number on your Galaxy S2 and follow the instructions:
*2767*3855#
I am not sure how useful the above method would be but there is no harm in trying it out.
These were the 3 best ways to factory reset Samsung Galaxy S2 and if you are looking to hard reset Galaxy S2, then follow any one of them.