Within a span of 2 years, things have changed drastically in the world of Android. Technology is getting more and more advanced and price of that technology is getting more and more affordable. Whatever would be the reason behind it, it is working out well for a every Android buyer in the market.
In this post we would talking about low budget Android tablet PCs of 2012. And all these low cost budget tablet PCs will be running on Ice Cream Sandwich. Unlike past few years, you would be witnessing tablet PCs being launched by almost every big manufacturer functioning in the market and this makes market more active and competitive.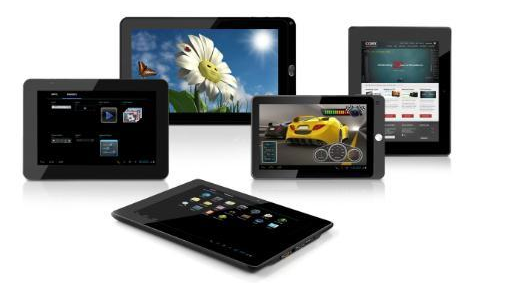 3 Best Low Budget Android Tablet PCs Of 2012
Argos Skypad Alpha2
Like most of the low cost tablet PCs listed in this list, Argos Skypad Alpha2 also does not come from a big label manufacturer. With low price tag, it does not give access to Android market, it would let you download apps from 1mobile. The fact that it supports all the popular Android apps makes it a good enough low budget tablet PC.
1.2GHz ARM Cortex-A8 processor
8 GB of storage
7 inch of display with picture resolution of 1024 x 600 pixels
Price tag of $199
Coby MID 7042
This tablet PC was also introduces in CES 2012 and with pretty good tech specifications, one could easily rate it as a good cheap Android tablet PC. Below are its specifications:
1Ghz ARM Cortex A8 processor
1GB of RAM
4GB of internal storage and expandable upto 32GB
Front facing camera
7 inch of screen with 800 x 480 pixels of resolution
$179 of price tag
NOVO7 Paladin
Without much of fight one could label it as the best in this list as it is cheapest one. With a price tag of $89, one would surely prefer it over any tablet PC if he has got basic needs. But it has got many backdrops which would compel you to give a sincere thought before buying it as it does not support all the Android apps. Here are its specifications:
1GHz Ingenic JZ4770 processor
512 MB of RAM
7 inch HD LCD
GC860 graphic processor
8 GB / 16 GB of storage
No camera
4000 mAh battery with 8 hours of battery backup
$89 of price tag