We have shared lots of info on free OCR tools for computer, but this time it is different. We have listed some of the best free OCR apps for Android.
There must have been times when you have a PDF or an image and you wish to edit it right on your Android smartphone or tablet PC. These free Android apps are actually OCR apps which would let you convert images to text.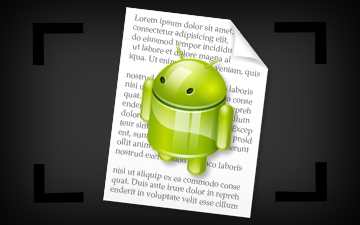 3 Best Free OCR Apps For Android To Convert Images To Text
Google Docs
Why to go for an app from an unknown developer when the latest version of Google Docs offers you with OCR feature. I have tried it, and I have to say that Google Docs is right up there in the list of OCR apps for Android. And the fact that most of us are very much aware of its user interface, makes it a great OCR app.
mOCRa
This free Android app lets you take a picture of any page and then lets you convert the image into editable format. Logically speaking, this app works as a powerful scanner for Android. In addition to this, this app lets you convert which even lets you edit PDF files.
Translanguage OCR
The biggest problem with the OCR apps is its capability to read documents of different languages. Suppose you want to scan a document in Japanese or in Chinese, I am pretty sure that every OCR app wont be able to scan it. But Translanguage OCR supports around 25 languages which makes it a one of kind.