Honeycomb is the Android OS specifically developed for tablet PCs. And there are many reasons why it makes a tablet PC so powerful. The fact that it supports HD video is one of the such reasons.
And how about making the best of its HD support by playing the free HD games. So we have compiled a list of 3 best free HD games for Honeycomb Android 3.0.
There are many such games in the market, but these look like the ones which would excite you. So check them out and we hope you would like them. These free HD games run on tablet PCs like Motorola XOOM, G-Slate, Acer Iconia Tab A500, EEE Pad transformer.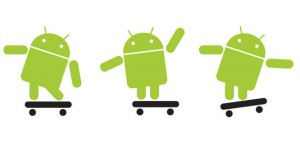 3 Best Free HD Games For Honeycomb Android 3.0
Dungeon Defenders: First Wave Deluxe HD
This game is rather popular as a free alternative for World of Warcraft. Visually, you will love this game and its interesting game play is good enough to keep you busy.
Fruit Ninja THD
This is one of most popular game in the Android market. As the name suggests, this game is about fighting fruits. Yes, you play a ninja who needs to cut fruits using your sword. It is a very easy to play and engrossing game.
Guerilla Bob THD
This is a action packed game where you need to fight other characters. What makes this game a bit different are its cute characters which adds a fresh flavor to it. And it supports multiplayer too. You can switch its WiFi and play the same with your friends.