Blocking calls is like one of those needs which are common among every smartphone user, but are usually hard to meet. From few days I have been trying to find free apps to block calls on BlackBerry and faced tough time.
After doing some multiple searches, and number of trials, I have come across few good free apps. Yes, I am talking about free apps to block calls on BlackBerry. And here I am, sharing those apps with you hoping that they would serve to your need.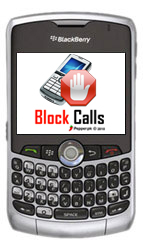 3 Best Free Apps To Block Calls On BlackBerry
Calls Blocker
When it comes to block calls on BlackBerry, Call Blocker is one of the most popular app in the category. It is free yet quite advanced when it comes to the features offered by it. It lets you block any number which start with a pattern say 1-800 or 190. In addition to it, it also lets you block numbers from your contacts and logs.
Call Control Blacklist Lite
This is an amazing app as it helps you block call on BlackBerry. This app has also been voted as the SAVE TIME app by Verizon Wireless. There is so much that this app can do for you. It lets you block calls and you can even switch to pickup and hang up mode.
And the best part is that those calls do not go to voicemail. Since it is a free version, it lets you block not more than 5 numbers, but if you want it block more, you would need to buy its Pro version.
Mr Number
This is another free yet highly advanced app to block calls on BlackBerry. It lets you block calls and texts from any number from your contacts, logs, prefix or in short any damn number. But Mr Number offers an interesting feature, which I believe is not offered by any another free app for BlackBerry.
When you are busy it diverts all your call to voice mailbox, and when you are free again, you can tell Mr Number that you are free now. And this app will intimate all the callers that you are free now.
These free apps for BlackBerry are more than call blocking means. Each of these apps have some unique, interesting and useful features. Try out these free apps to block calls on BlackBerry and let us know if they meet your needs.