If you have been using iPhone, then I would be surprised you have not heard of Instagram. Just for the record, Instagram is THE BEST photo sharing app for iPhone. Infact, it is more than a conventional photo sharing app. It lets you share your images easily. You can term it as photo sharing social network.
Although Android has become the most selling mobile OS in the market, but Instagram is yet not avaiable in Android market. So, this makes you look out for alternatives to Instagram for Android. As for alternatives, you might not get the app as good as Instagram, but it would surely be able to offer all the features on your Android device that Instagram does on iOS device.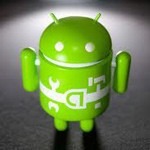 3 Best Alternatives To Instagram For Android
FxCamera
This photo sharing app for Android, FxCamera lets you take pictures and then add effects which include ToyCam, Polandroid, Fisheye, SymmetriCam, Warhol. But, this app saves your pictures only on SD card. So, it works only if you have SD card inserted in your Android device.
PicPlz
If there is any app which can be labelled as THE BEST Instagram alternative to Android, then I would say that it is PicPlz. It lets you share your picture on Facebook, Twitter, Posterous, Flickr, Tumblr, Foursquare and many other social networks. In addition to its, its photo editor lets you add effects like plastic lens, black and white, retro, Kaleitoscope and many more.
Vignette Free
This is another free photo sharing app for Android which is amazingly powerful to serve as an alternative to Instagram. Talking much about this app, this lets you add effects like Retro/vintage, LOMO/toy camera-style, Polaroid-style, cross-process, tilt-shift, and other. In all, it features around 65 effects which makes this a great asset to have on your Android. With this app, photography becomes very easy, lets you so many parameters.
Instagram is THE must have app for iOS devices. And if you have ever used it, you would surely miss it on Android. And regardless that, photo sharing becomes so much fun on Android with the above mentioned apps. So, check with this alternatives to Instagram for Android. You would surely love them.
Happy Photo-sharing!