Microsoft is all set to release its 250GB standalone hard disk for Xbox 360 gaming console on March 11 in Japan for ¥15,540 (US$172).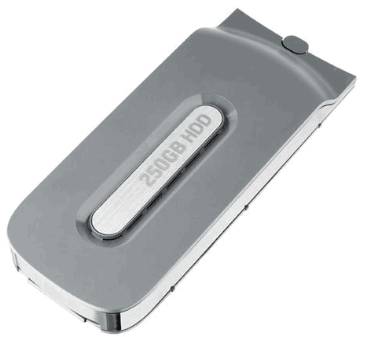 Microsoft has been offering this 250GB add-on hard drive for Xbox 360 with its bundle since an year outside Japan. Kei Iwasaki, a Microsoft spokesman in Tokyo said that Microsoft has not not planned to release the standalone hard drive unit
So far, 120 GB of storage space was made available be Xbox 360 Elite consoles and with this 250 GB standalone hard disk, Xbox 360 is to offer more than double of its conventional storage space.
This add on storage drive for Xbox 360 can be used for storing downloaded software, TV shows, movies and other content from Microsoft's Xbox Live Marketplace online store.