How to download free audio books for iPods is no more a puzzle. We offer you the 15 best and top web sites / places to download free audio books. Audio books are becoming quite popular these days with increase in popularity of iPods, MP3 and music players.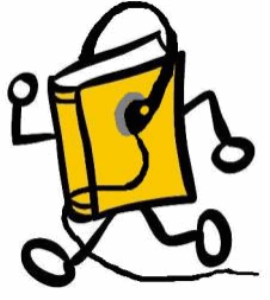 The main reason behind the popularity of audio books is the fact that you need not strain your eyes for reading books. And people who are not much into reading can listen to some of the best work. Simply download the audio books, transfer them in your iPods, or any other music players and play them just like any other audio file.
Below is the list of some of the best web sites to download audio books for free:
This is my favorite place to download free audio books not just because it has a wide collection but it also gets updated every while. It offers about 26,000 best-selling digital audio books.
Some call it audio books and some call it MP3 books. It has a wide collection of free audio books published by number of other huge publishers. You can simply download them for free.
You would be amazed to check the HUGE collection of audio books. The site offers you with well managed categories and you can easily search the audio book just by browsing the given genres.
Its wide variety of collection will attract you apart from its huge collection. Apart from that they have their own top 100 audio books to offer.
Here you can easily download the audio books and start listening to them. You can even post your own books so that people can share them. Its more like a file sharing service.
This site is specially dedicated to Christian genre. The site offers you free audio books in mp3, m4b and even iTunes so that you can play them on iPod.
You can find some of the classic and old gold here. If you are a huge fan of classic stuff, then you must surely out the old gold offered here.
I consider it as one the best source because regardless the sort of book you are looking for (educative, stories, journals), it offers every thing. Browse over 20,000 educational audio books, MP3 downloads, podcasts, and videos.
Here you can find the audio books of some of the best songs and poems. Whether it would be poems for children or interesting stories of all age groups, you can find them here.
If you are looking for some free audio books for your iPod, then this is the place. There are several options for listening. The first step is to get the mp3 or ogg.
Free eBooks for your PDA, iPod, or eBook reader
Here is a huge list of totally free audio books from different services. You can directly them from here. You can read the list, choose any of the title you like and start downloading it.
Instead of offering complete books, this web sites lets you download audio books in chapters or episodes.
This is a special one because it offers audio books read by humans and offers a wonderful searching option. The collection of free audio books gets updated every while and the collection seems to be increasing all the time.
A good option to go for classic books. They believe that human work is meant for every one. And based on this simple logic, they try to bring some of the good intellect work for you and that too for free.
Share you thoughts and let us know if you have know some other web sites to download free audio books. Human knowledge belongs to everybody.